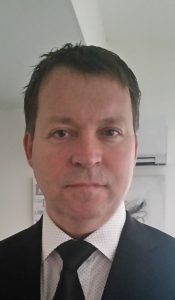 ChemSupport Sverige AB is founded by Cand.Scient Jan Arild Hustad who has more than 20 years experience of Business Development in Pharmaceutical Industry. ChemSupport Sverige AB is a daughter company of the Norwegian ChemSupport AS founded 2016.
After receiving Master of Science in Organic chemistry in 1995 the founder joined Sigma-Aldrich in 1999 when Sigma-Aldrich established their sister company in Norway by purchasing Ing. F Heidenreich a local distributor of catalogue products.
During various positions as Key Account Manager, Sales Development Specialist in Research Specialities and Sigma-Aldrich Fine Chemicals (SAFC) both last positions in Nordic region. The owner and founder have experienced knowledge within pharmaceutical industry on both research & manufacturing, diagnostic applications and analytical chemistry. 
Founder was very active establishing supplies of metabolites, internal standards and reference material to analytical test labs of which is one of ChemSupport Sverige AB core business area.
He was during his engangement for Sigma-Aldrich a member of Sigma-Aldrich European marketing team in Chemistry with the intiatives of:
Chemical Synthesis

Drug Discovery 

Stable Isotopes

Material Science.